Discover more from Dev Shorts
A newsletter about developers and open source
Should Product Managers know how to code?

Hello 👋🏽
Welcome to Dev Shorts. Issue #19 talks about tech for PMs, contributions, community & a fun OSS project!
In a webinar, "Tech for PMs with Sidu Ponnappa", organized by The Product Folks community, an attendee asked should PM's know how to code?
As you could expect, this is not a simple question but a complex one that doesn't have a direct answer. Sidu answered "NO", but also he went on to question our thinking behind What is tech, Who is a PM? It was an exciting conversation.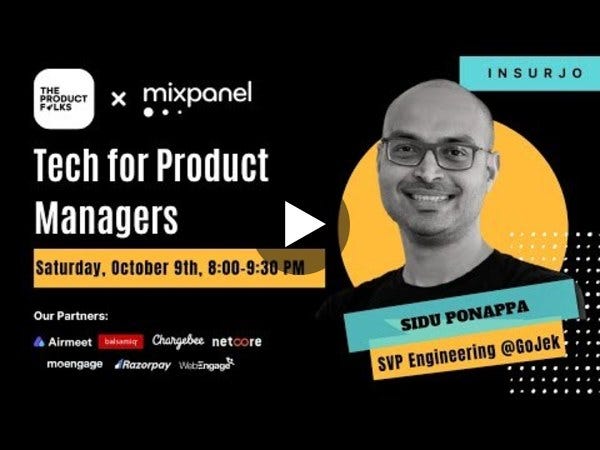 Tech for PMs with Sidu Ponnappa 😍
From my experience interacting with several PMs, most of them are good at what they do. They understand the problem they are solving, the market, and the developer's mindset working on the problem.
However, with growing interest in this domain, PM's are hired to either perform project management or be a liaison between sales & engineering. In my opinion, a PM is more than a project manager or a liaison carrying feedback.
A PM should work with Design, Engineering, Sales, Marketing, be a friend of everyone, more closely with engineers. It might not matter much if the PM codes or not, but it does matters that the engineers believe in the vision/roadmap that a PM articulates.
Some vision/roadmap requires a PM to build a presentation or showcase integration with a platform, create a wireframe in Figma, or even develop an API spec. So, it is not just about coding!
All said and done, if you think that a CEO/Senior leader should only drive vision/roadmap, that is not always the case. Beyond a certain growth level for any company, the senior leadership will set a higher level goal to achieve, which further implemented it by team (Product Lead, Tech Lead, Team Lead).
If you are a developer and aspiring to be a Product Manager, I'd suggest you NOT think that a PM is someone who gets a team to build features they like 😅
In the end, a Product Manager is a tricky role in any organization as the role definition changes for each organization.
For a more detailed reading on PM'ing, consider joining TheProductFolks community, following Shreyas Doshi on Twitter, or aspiring PMs could read Cracking the PM Interview by Gayle Laakmann McDowell shares good insights on how FAANGM companies approach PM role.
What I read this week?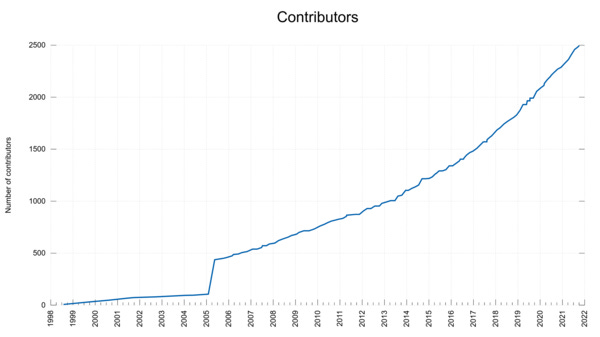 One new contributor every 3.4 days - cURL
In the curl project, we keep track of and say thanks to every single contributor. That includes persons who report bugs or security problems, who run infrastructure for us, who assist in debugging or fixing problems, as well as those who author code or edit the website.
What a community means in the modern world of startups – TechCrunch
"Community" has grown into one of those buzzy Silicon Valley terms over the years, but long-time advocates explain that the concept is fundamental in entrepreneurship and venture capital investments.
Open source projects
You'd never expect this. It is fun to see this repository on Github. If you find such repositories or something similar that you are maintaining, let me know, I'm happy to feature it in DevShorts.
Below are some simple yet interesting methods for exiting vim 🥳
One fun fact, before we end this week's newsletter - Git is all about hashes. And if you are thinking about collisions you should read this SO post.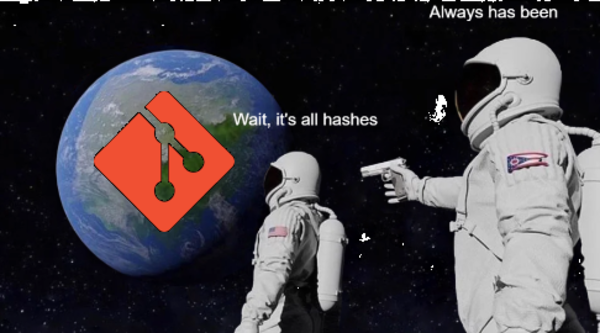 What hash algorithm do you think that Git is using? Do reply!
If you like this week's newsletter, rate it with "thumbs up/down."
If you're finding this newsletter valuable, consider sharing it with friends or subscribing if you haven't already.
Sincerely,
Aravind Putrevu 👋🏽
In order to unsubscribe, click here.
If you were forwarded this newsletter and you like it, you can subscribe here.
Created with Revue by Twitter.
Bengaluru 560102