Discover more from Dev Shorts
A newsletter about developers and open source
Shifting left, Google Cloud Tech Nuggets, and DataHub

Hello 👋🏽
Welcome to my weekly tech musings. Do reply to me on what you liked this week and what you want to see more. In addition, you could access old issues here!
With advent of the cloud, newer ways to scale software, and storing the data, we unlocked more unique ways to build and control the user experience. This made our systems complex and our tools endless. Shipping the software has also become difficult, which should ideally be more manageable, reproducible than producing an automobile.
This is where a newer generation of tools, frameworks are evolving to solve this issue. Essentially, the "Shifting-left" strategy for everything done before shipping the end product is a new trend. And this is not new!
When I was an Intel Employee, a senior leader explained how much a simple software bug could cost. It is in $$$$ or more.
Finally, Shifting is not a tool but a culture.
What I made this week?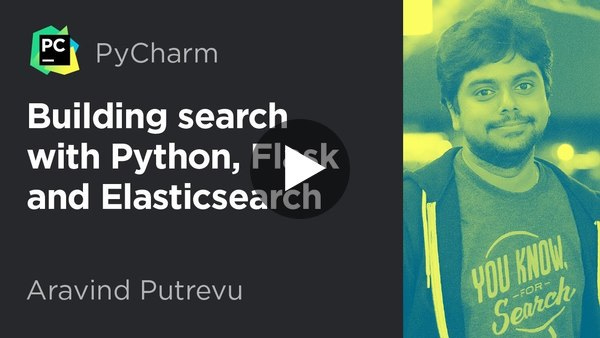 Building Search Functionality With Python, Flask, and Elasticsearch
What I read this week?
Following any Cloud platform is so hard. There are many updates, new services, preview programs in addition to integrations with several systems. My friend Romin, a Developer Advocate at Google Cloud, writes these Tech Nuggets for some time, summarizing the latest happenings in GCP. Take a look for yourself!
Google Cloud Platform Technology Nuggets — August 1–15, 2021 Edition
What does Application Modernization look like inside Google? Check out this blog post
I came across Forrest's twitter profile and stumbled across this article. Quite interesting thing to note while making a "Build vs Buy" decisions.
Code-wise, cloud-foolish - Cloud Irregular
Avoiding bad technology choices in 2020
Open source projects
Datahub is an open-source metadata platform that helps you make data discovery, especially for the Data engineering teams.
A Metadata Platform for the Modern Data Stack.
Upcoming developer events
Join Vivek, me and Azure developer community to hear more about Azure Kubernetes Service, as well as, running a stateful application like Elasticsearch!
ElasticOnAzure: Deploy Elastic Cloud on Azure Kubernetes Service
Fri, Sep 3, 2021, 5:00 PM: Discover the unique benefits of running Elastic on Azure and the different deployment options supported for your workloads.
If you like this week's newsletter, rate it with "thumbs up/down."
If you're finding this newsletter valuable, consider sharing it with friends or subscribing if you haven't already.
Sincerely,
Aravind Putrevu 👋🏽
In order to unsubscribe, click here.
If you were forwarded this newsletter and you like it, you can subscribe here.
Created with Revue by Twitter.
Bengaluru 560102